Build The Best Foundation For Fitness Success With Our 6 Week Challenge
Ready for a change in your fitness routine? Then take on our 6 Week Challenge at CrossFit Coram and let us help you transform the way you approach your workouts.
We are excited to offer this program all across Coram, Selden, and Centereach to anyone interested in a new challenge in CrossFit.
Learn more today by simply filling out the short form on your screen!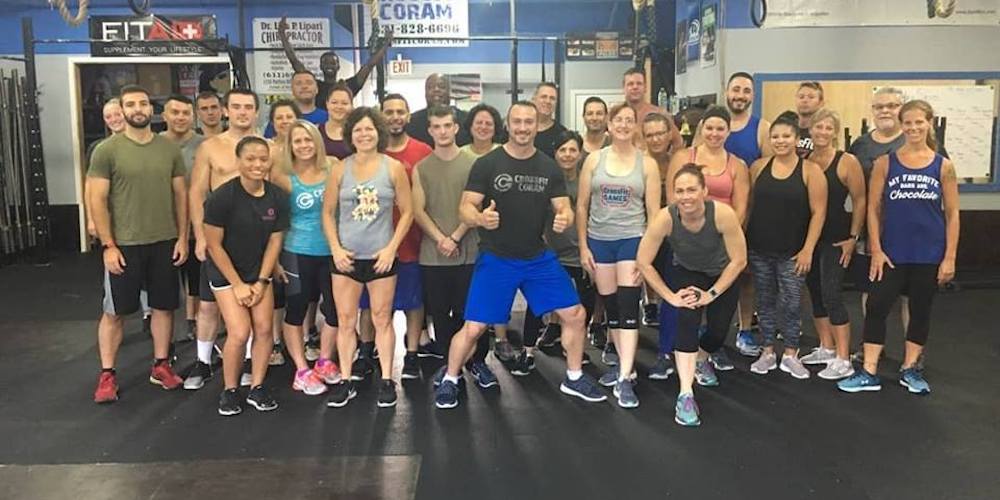 What's Included In Our 6 Week Challenge?
Maintaining a steady routine can be a challenge in itself. That's why we've created a plan for you to be able to come in and take advantage of our staff and our facility to get started.
We'll keep you moving and motivated by giving you all the coaching and tools you'll need for success. In a short 6 weeks you can create new, sustainable fat-burning and strength-building habits that will stick with you long after the challenge has ended.
We have all the tools for you here:
High level of support and accountability
Quick to follow workouts that become a routine
Educated and professional instructors
Training designed to cover your total-body and deliver results
So, What Can You Expect?
From day one of the challenge, you'll begin to see the changes in your body and your self. Our 6 Week Challenge is designed to instill new habits in your routine quickly so as to improve your health, boost your confidence, and help you learn more about what you can expect from yourself in future CrossFit sessions.
We've tailored every part of this 6-week system to best suit a lasting routine. And we'll be with you the entire way to show you the best techniques to get the results you're looking for.
We're helping members of all backgrounds and fitness levels enjoy:
Strategies proven to develop lean muscle tone across your entire body
Improved confidence and athleticism
Noticeable changes in heart health and endurance
Sustainable methods for burning fat
Don't Miss Out On The Best 6 Week Challenge In CrossFit Coram Has To Offer
At CrossFit Coram, we're proud to help people all across our community reach their goals and enjoy sustainable success. Our 6 Week Challenge is the perfect opportunity to jumpstart your success.
Fill out the short form on your screen to learn more about everything we have to offer here in Coram.